#387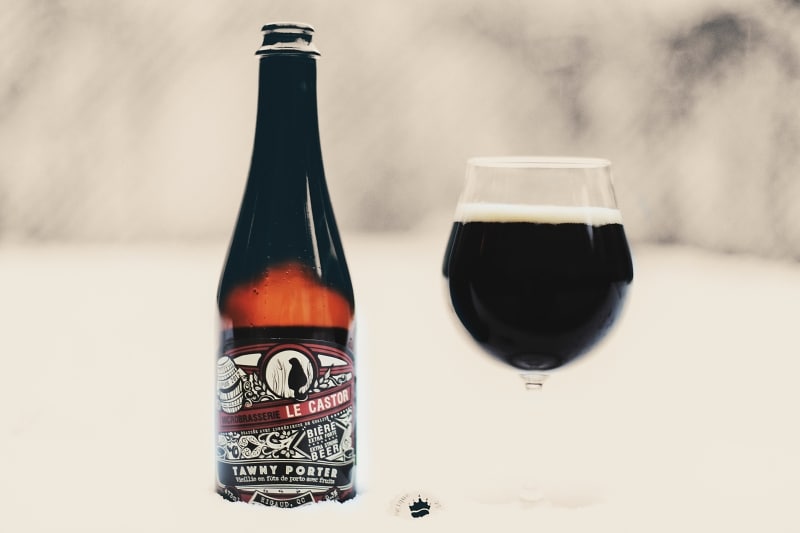 Porter aged in port barrels with fruits
9.3%
Brewed with a blend of English ale yeast and wild Brettanomyces yeast, this beer has spent a year in Portuguese port (tawny) barrels. The beer then rested on plums and sour cherries before being refermented in the bottle.
A beer with a beautiful dark brown colour and topped with a light mocha froth which disappears quickly.
On the nose, you can smell ripe red fruits, spices, and wood.
This beer offers us fruity flavours of cherries and plums embellished with beautiful tannic and woody notes. It seems that its complexity solicits all my taste buds. The texture on the palate is rather watery with a dry finish and feels more like a tart beer.
Moreover, the tangy side, always well-balanced, melts into a finish reminiscent of slightly bitter dark chocolate. It ends with a slight astringency and the high degree of alcohol is not really felt.
It is a complex and balanced product, quite far from the image we can have of a classic Porter, but which is delicious. A different and wonderful beer that offers several flavours such as funky, tangy, malty, and fruity! There will be something for everyone.
(4.25)