#371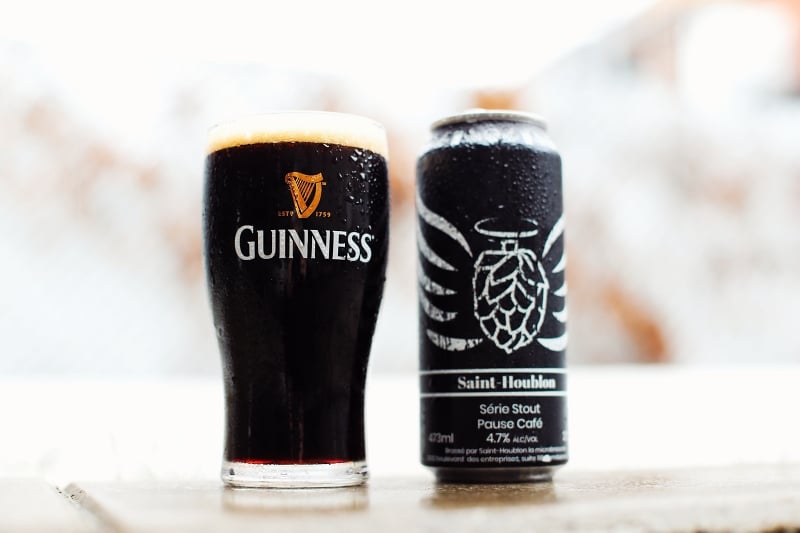 Stout
4.7%
Specialty range – A black ale brewed with more than 20% oats, relatively dry on the palate with aromas of coffee and chocolate. We added cold-brewed coffee to it.
It's been a while since I drank a stout below 5% of alcohol. Today, the outside temperature reminded me of Scotland, so I chose this beer to feel cozy, well sheltered from the weather. Indeed, Irish beers are omnipresent in Scotland.
This type of beer always reminds me of Guinness, the first black beer I tasted! This explains the glass used in the photo… 😉
This is perfectly done! All the essential flavours are there: roasted cereals, a good taste of coffee and dark chocolate and the pleasant, well-balanced bitterness. The finish is dry and the texture is light and creamy. Honestly, this beer drinks gorgeously well.
A classic very well brewed by Saint-Houblon.
I have now tasted three of the four initial products from Saint-Houblon and I can tell you that obviously, they have been brewing for several years. You won't go wrong by choosing their products!
Cheers!
(3.75)