#367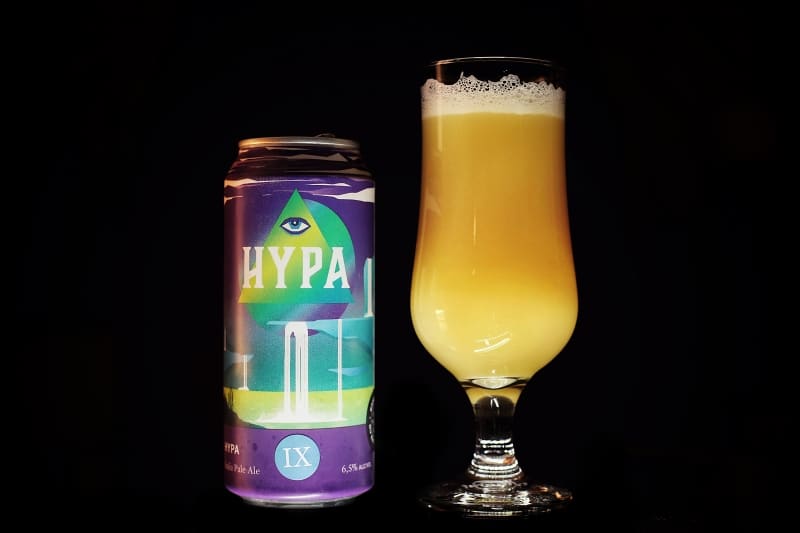 NEIPA
6.5%
Hypa is our first major series of IPAs. Largely inspired by the New England style, Hypa allows us to explore the aromatic impact of different varieties of hops.

Hypa IX: Citra, Vic Secret (double hopping)
While they are excellent, I always hesitate to write tastings on the BBC's Hypa series because often I don't remember what the differences are between the ten versions. I know they are different in taste but from there, I doubt that I will be able to find the right words after two months apart. 😉
I'm making an exception for this one because I was told that it was one of the best and I must admit that indeed, it's exquisite!
On the nose, it smells like a tropical fruit salad with a little herbaceous side. Yum!
The color is a beautiful, very cloudy orange-yellow.
From the first sip, the very refreshing side of this beer jumps out at me… Wow! Several fruity flavors harmonize here (honey melon, lychee, peach, mango, passion fruit, and pineapple) with a slight taste of honey. Also, the texture is creamy as desired!
We also have a citrus flavor between lemon and juicy orange! All this, before a slightly bitter and herbaceous finish with a resinous side so well balanced.
This beer is so good that I forget the COVID-19 … A nice moment of respite! Thanks, BBC! 😉
Cheers!
(4.25)